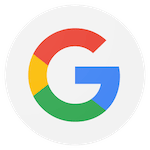 We had our first session here tonight. My son thoroughly enjoyed it. The coach was very nice and amazing with my son. I highly recommend them.
Matt "The Immortal" Brown
My name is Mijain Lopez Nunez, 4-time Olympic champion, 5-time world champion. At this moment I am going to take the opportunity to invite everyone, if you want to start in the sport of wrestling and want to make it to the Olympics or world championship to go train with my friends Kazeka Muniz and Alexis Rodriguez. I send you a bid hug and say hi to everyone.